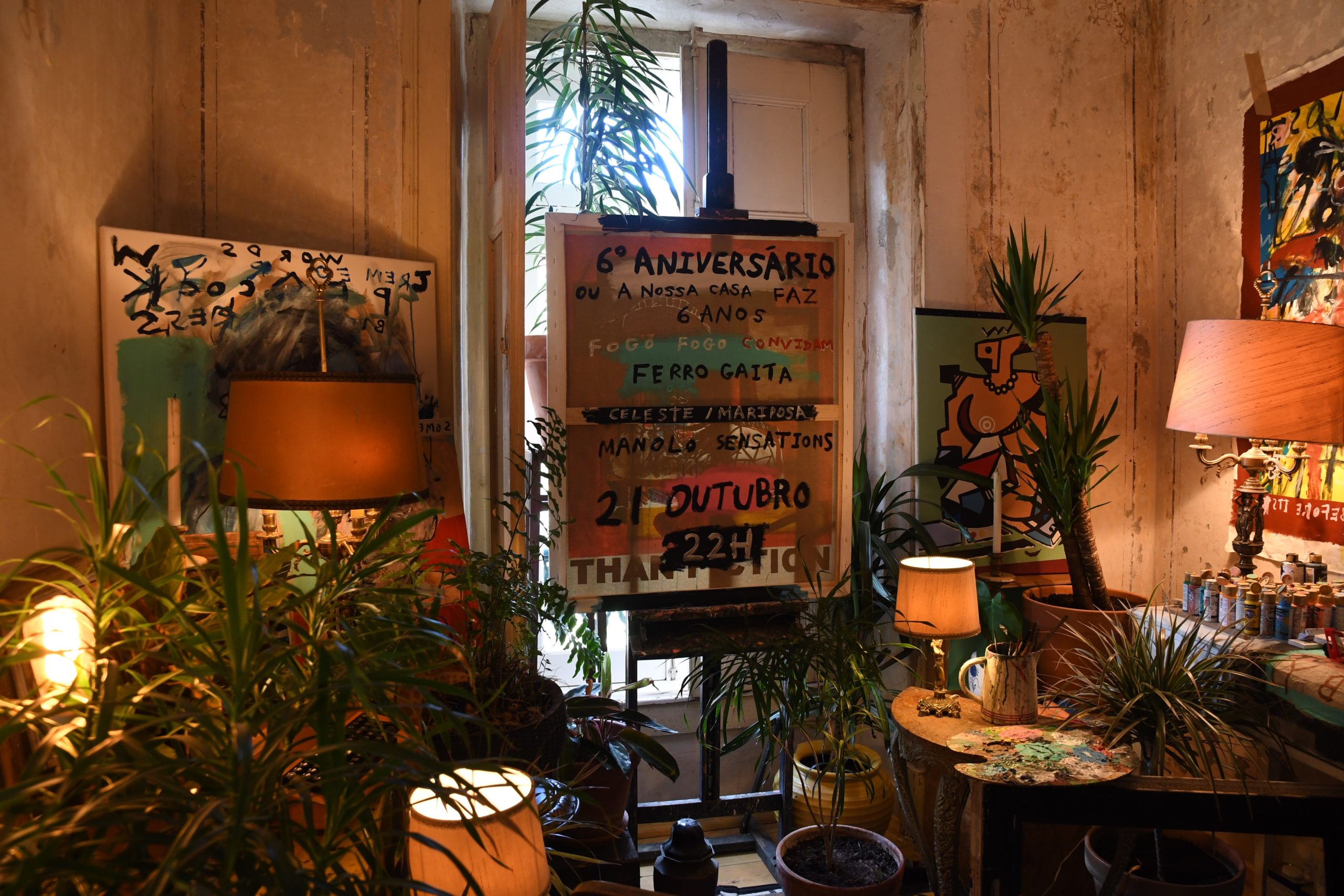 February 2019
In September 2018, Lisbon's Casa Independente opened its doors to painter Tom Leamon to start an artistic residency.
Stories From The Surgery showcased Leamons process as a painter during the months he was on residency at the Small Surgery Studio. From 'Old Friends', a mural at the entrance to the Casa Independente, to large scale works such as Alakazam created onsite Stories From The Surgery provided visitors with an intimate first-hand view into the environment in which these works were created.
During the exhibition, the doors to the Small Surgery Studio where opened one last time, giving guests a unique opportunity to view the art studio that served as the context for the creation of all the works.