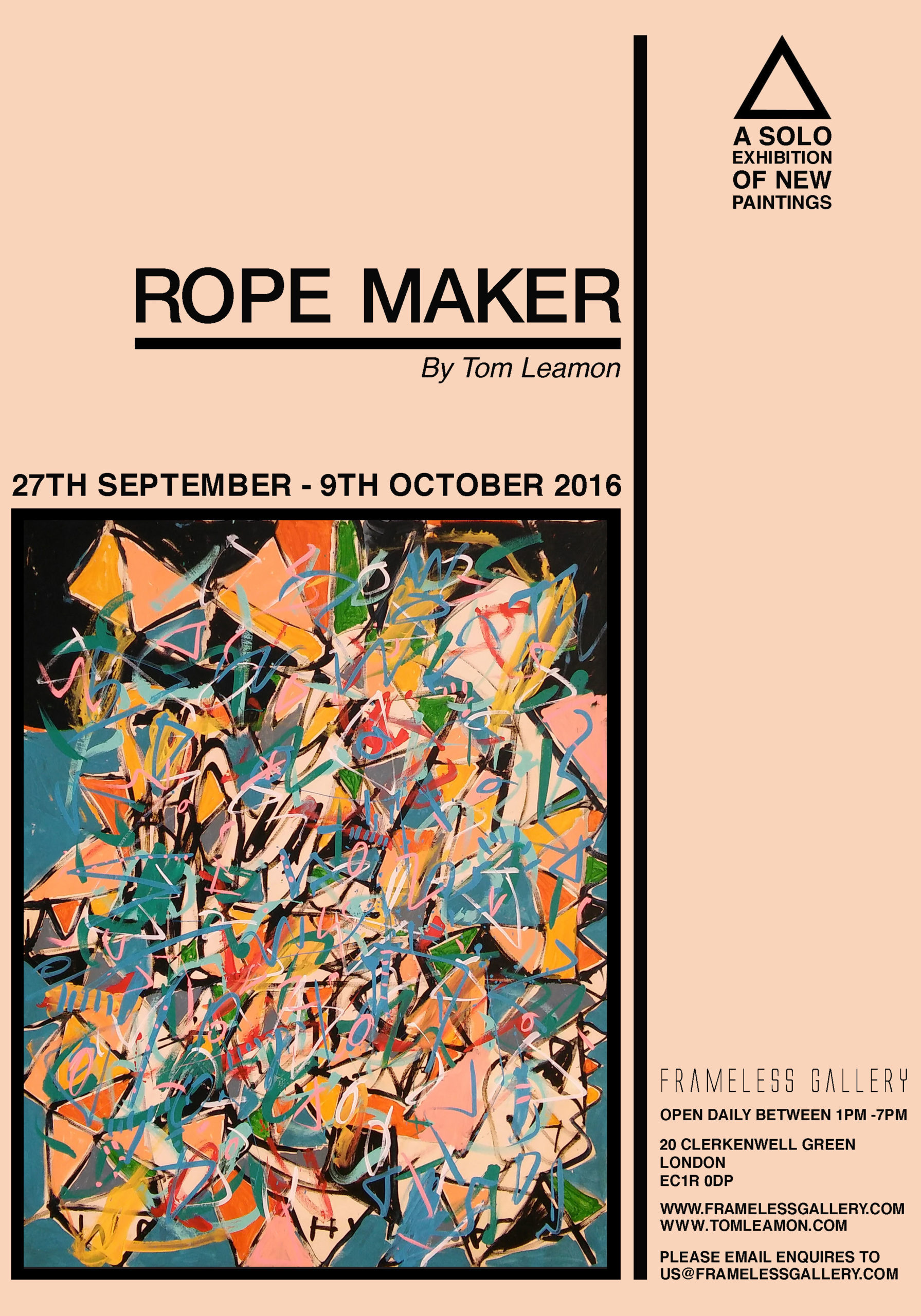 Tom Leamon confesses he likes rope. According to the artist, Rope Maker as an exhibition title is a direct analogy to rope and life. Both can be long, short, used to do harm, to help, to bind. In Leamon's own words, rope is woven together from tiny strands, which together give it its strength, but rope can also break. It is something tangible and carries the weight of history.
A collection of new works created over the past two years at the Beekeeper's Artist Residence which the artist runs in Algarve, Portugal.
The product of a dramatic and sudden change in the artist's life – the exodus from central London to an olive grove in rural Portugal – these paintings bear witness to Leamon facing his own demons and fears, questioning how he lived and where, and searching for his true identity both as a painter and as a human. The result is a collection of works that demonstrate a new depth and sense of direction; mature, confident and carefully considered.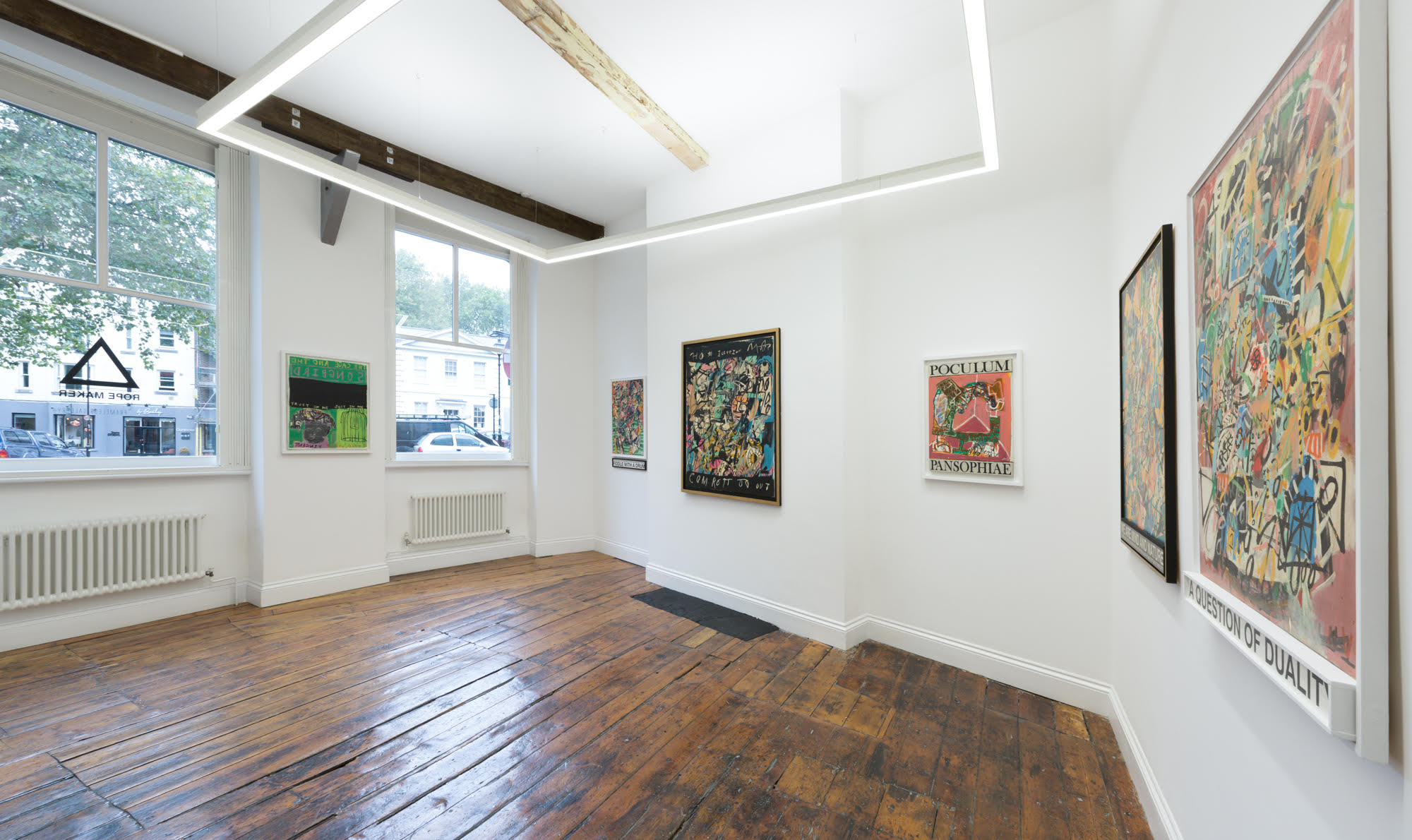 Arguably we are witnessing the beginning of Leamon's Portugal Period. Leamon's painterly language, despite being deeply rooted in history, literature, the occult, symbolism and mark-making is decidedly abstract, yet a lot of it has been painted outdoors in nature, in the beautifully peaceful olive grove that surrounds his studio.
These works stand as testament to the idea of jumping into an unknown and asking questions of himself. Layers of paint cover layers of stories, time taken and questions asked. The works are honest and brutal reflecting the natural environment in which they were created. They may hide frustration, angst and hours of sweat, blood and turmoil but ultimately they are a celebration of finding a stronger bond with the self and the natural environment through constant re-examination.
A lover of poetry and wordplay Leamon describes his work processes: I would often lock myself away for days, in a vocal and physical mantra, in order for me to get into a zone to create. Mixing a passion for science, nature, and mathematics into a pot, drinking it and pissing it onto a canvas. Moments of conscious brushstroke followed by explosive acts which rely on natures outcome, drip marks, eyes open, eyes closed, dancing, screaming, shouting, sitting, watching, sleeping and repeating the process…