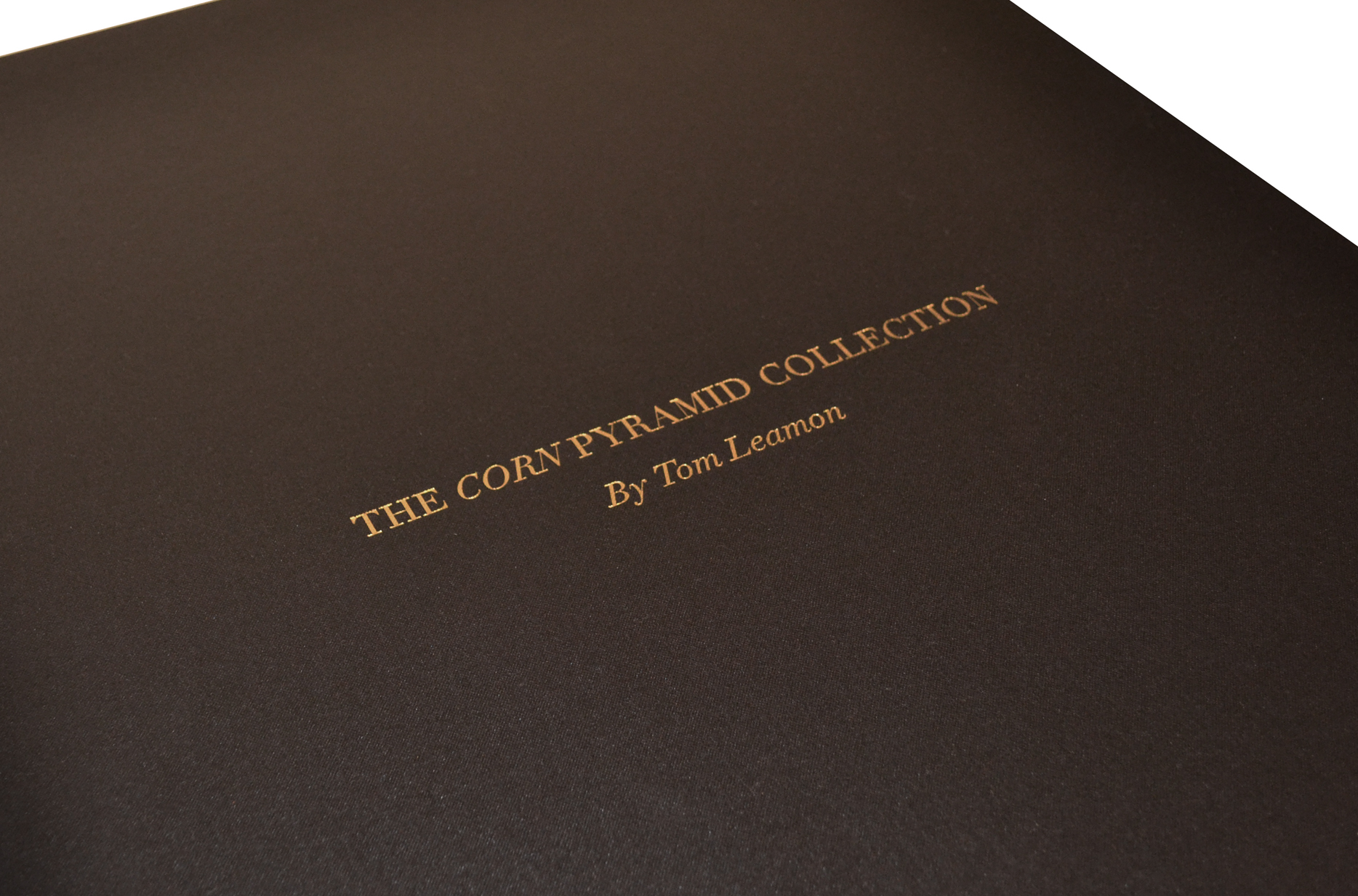 The Corn Pyramid Collection
The Corn Pyramid Collection is a limited edition box set consisting of five giclée and silk screen prints taken from original works created by artist Tom Leamon between 2010-2012. Each of the works was chosen on their own merit but for very different reasons.
The editions themselves have been produced to an exceptionally high standard by the very best printers in the UK. The Box, black buckram with gold embossed lettering, has been made with meticulous attention to detail with original bookbinding techniques.
Edition : 1 / 200